To tackle the Covid-19 pandemic, one measure was particularly difficult to live with. This was the closure of restaurants, bars and cafes. Our daily lives were changed because it was hard to imagine a life without sitting outdoors sipping an espresso, drinking a glass of wine, enjoying a steak frites or simply watching the world go by. For months we had to change our lifestyles and say goodbye to these places of sociability and conviviality. After this long period of absence, it is clear that restaurants bars and cafes are ultimately far from being non-essential in our lives.
Originally, you just had to eat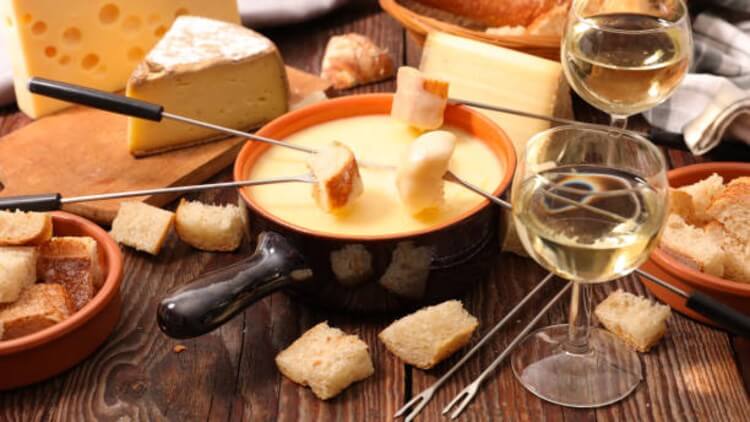 For thousands of years, there was no question of Man eating well, but simply eating. Finding food was his main concern. Eating is a necessity fixed by nature, a human biological need.
In ancient Roman times, the idea of thermopolium emerged, a place outside your home where you could eat hot food and drink wine. In the Middle Ages and the Renaissance taverns and inns were built offering a dish and shelter to travellers. As soon as they appeared, they became a social link. Kant already recalled this in his philosophical treatises. "If man certainly does not live to eat, neither does he eat only to live. The meal creates a circle, that of human and speaking relationships."
The first restaurant as we understand it today, was created in Paris in 1765 by Boulanger, a French cafetier. He was the first person to offer meals served at individual tables at any time of the day. In Switzerland, the first restaurants appeared in 1880. At that time, new tables and services appeared in all countries, and menus diversified, offering different prepared dishes.
Nowadays, it is common to have lunch at noon in restaurants, especially for the working population. Dinner remains a convivial moment where discovery and gustatory pleasure blend together, thus offering a getaway outside our own dining room. Restaurants and bars become convivial spaces where we meet our friends. We change the world and we ultimately share much more than a simple meal or a drink.
Why are these places so important?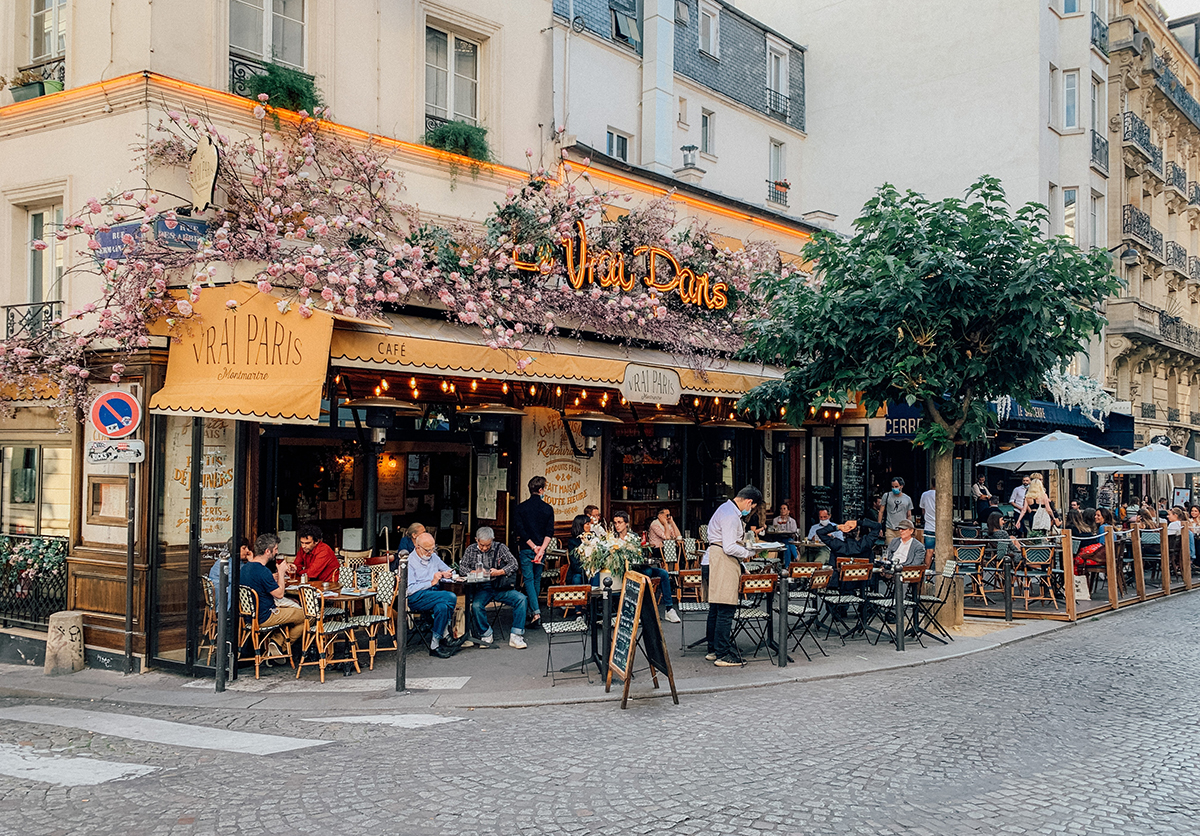 Over the centuries, these places of life have borne the names of tavern, open-air café, refreshment bar, cabaret, brasserie, bar or café. But whatever their names, restaurants, bars and cafes have always held a primordial place in our society, in our family and social relationships.
These places ensure the social mixing of populations and exchanging ideas. There are discussions by the counter, business lunches or romantic dinners. All social classes, young and old, workers or senior executives, city dwellers or people from the provinces push open the doors of a café, bar or restaurant several times a month.
In these places where conviviality is essential, we talk about everything and nothing. We listen to gossip. We talk about the news; it is a place of refuge between work and home. Depending on the city, it can have different roles. It can be a workspace, a tourist office, a psychologist's office, a sport's club, a youth's centre, a social centre, a party room, a meeting place or a waiting room. In a bar or a restaurant, you are never alone, even if there is no one at your table. It is a place in which we relate to each other.
Places to take the pulse of society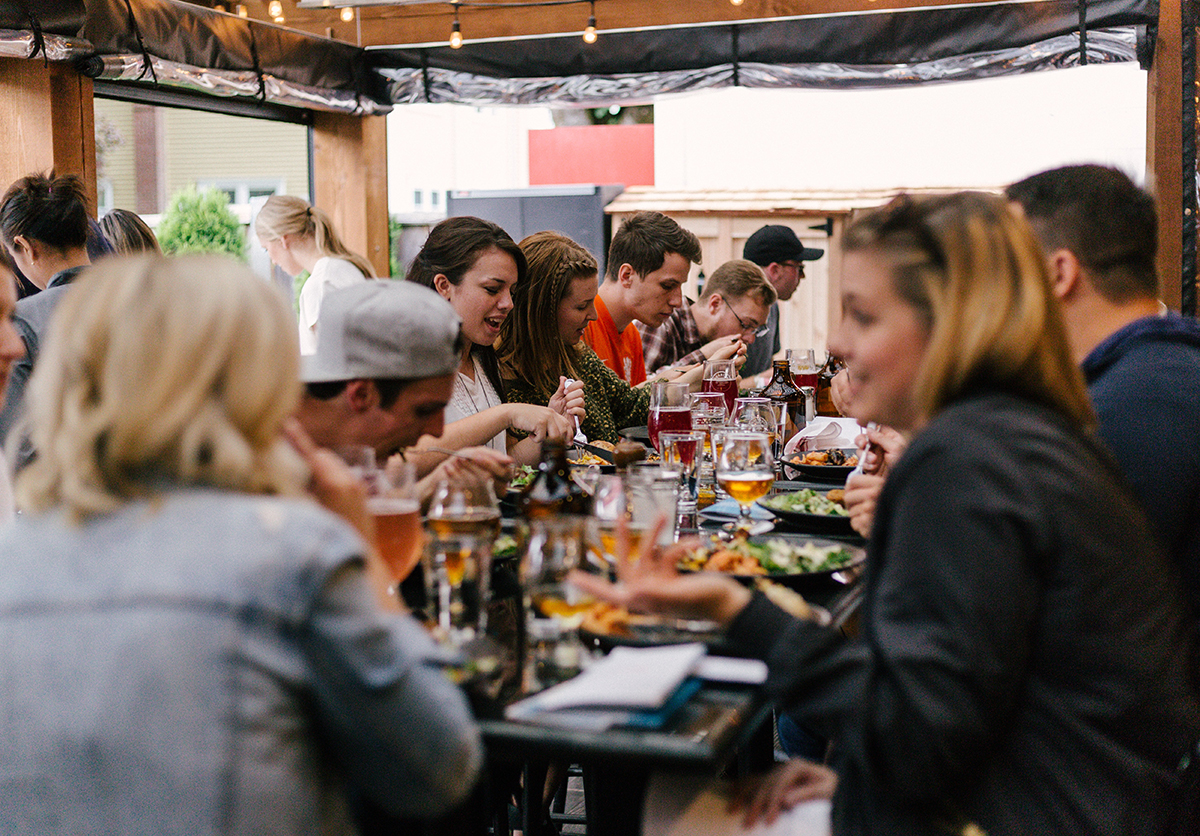 We go to these places to drink, to eat, to warm up, to get information, to break our loneliness, to meet up with each other, but above all to feel the heart of society. Through conversations, stories, loud voices, or laughter a whole part of our community is revealed. In these public places, individuals meet up and tell each other stories. We find regulars and travelers, philosophers and students, people who are retired and truck drivers. The social layers mix without tension. They facilitate the forms of mixing between different age groups and social groups. They are the perfect tools for observing our societies.
The restaurant is a whole atmosphere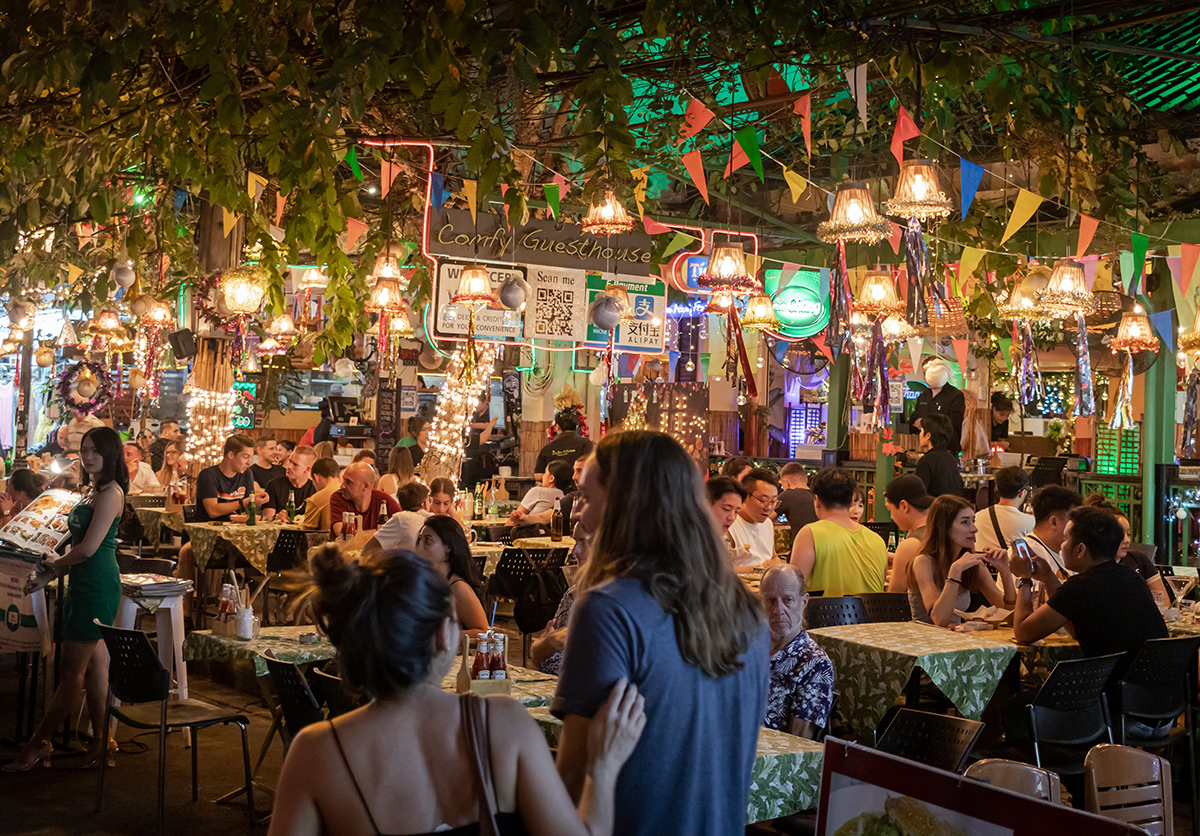 Throughout this pandemic, those who wanted to continue to enjoy the pleasures of the table have used home delivery service with a reassuring option, which was created during quarantine "Leave delivery on the doorstep." However, we have to admit a restaurant dish does not taste the same when it is delivered at home. What is the reason? What is ultimately missing? The surrounding noise, the waiter shouting the order in the kitchen, the excitement, the checkered tablecloths, the smells, the world, people, listening to the stories of our table neighbours. A plate laid out at a restaurant and brought to the table by a waiter cannot awaken in us the same sensations as a cardboard box delivered to the doorstep.
We don't go to restaurants just to eat. Sitting at the table is not just a matter of satisfying a primary physiological need. These places are not simply drinking establishments or unique dining halls. They allow you to be surrounded, to feel that you belong to a group, to offer a neutral place for both professional and personal meetings. Eating out is a way of communicating and sharing with others. It is a social activity that allows you to define yourself in a group outside your home.
Pleasure is a key concept of catering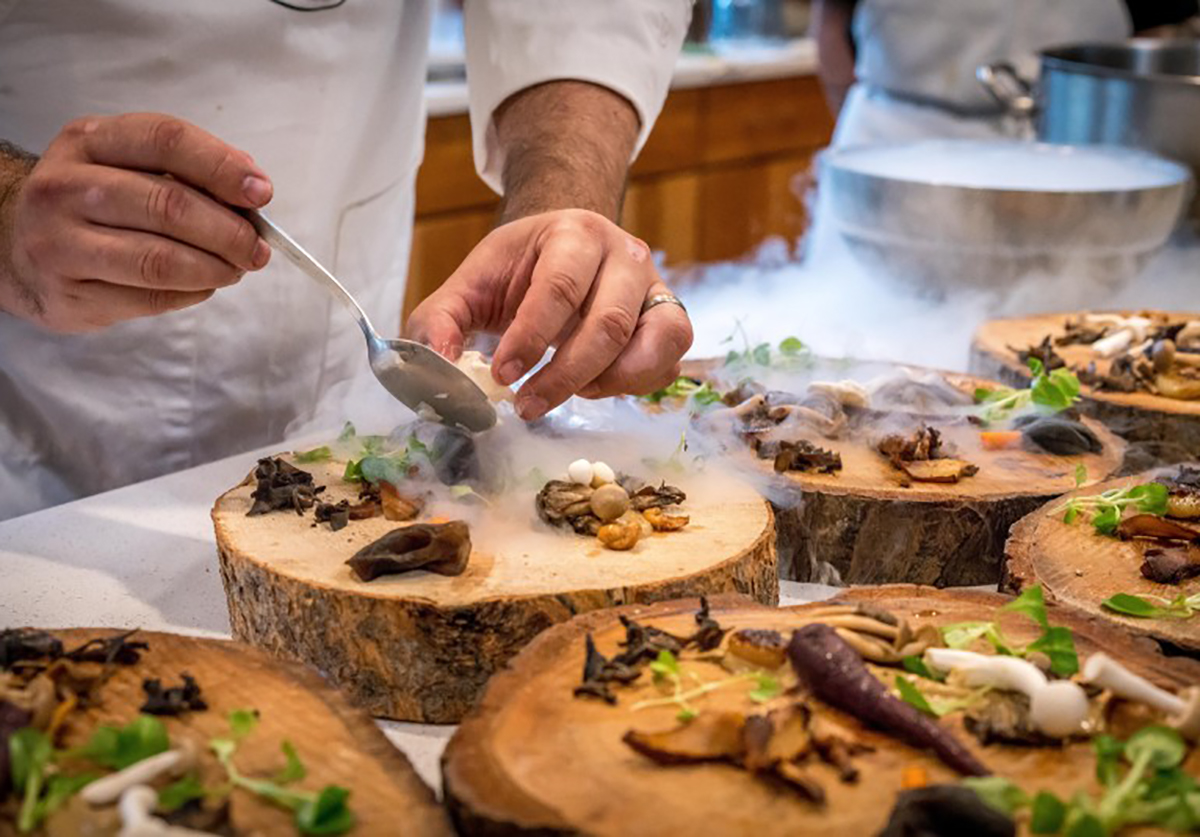 Originally, the meal was a one-off dish whose primary objective was to nourish human beings, to provide nourishment that stays in the body, but certainly not made for the taste buds to enjoy it. Eating is obviously vital to human survival. But the restaurant is initiating a new concept, we pay to eat well, we discover flavours, we have a starter, a main-course and a dessert, we share a moment of conviviality away from home.
Eating is no longer just about swallowing food. It awakens the taste, the smell, the touch, the sights, the sounds and the impressions. It is often also the occasion to experiment with new foods and new cuisines. It is an act of wellbeing which appeases our hunger and satisfies the pleasure of all the senses.
Pleasure, sitting at table, being in good company fundamentally differentiates us from the animal that hunts to satisfy its need and eat raw food. Man, on the other hand, knows how to wait, even if hunger is felt, maintains social relations in these privileged moments and tastes dishes produced as true works of art by chefs.
How do we define what is essential?
In 2020, a full sentenced hit us by force: "All services not essential to the lives of our fellow citizens will be closed." Governments have judged us for what was essential or not in our life during this crisis. Thus restaurants, bars, cafes, nightclubs, cinemas, theatres, museums, swimming pools, zoos, amusement parks and many more are now considered non-essential to our lives.
But in the end, remind me what was most essential? Wasn't that our freedom? Our capacity for judgement? This crisis and the measures taken have had the effect of suppressing our individual and collective freedoms, certainly for our health and protection. However, lockdown, social distancing, limiting who we socialise with have made this crisis difficult to live with and even distressing. The shutting down of these places had disastrous psychological consequences on many people, making them feel isolated because they had no social link, meeting place or a place to exercise and calm down when this tension was too strong for them to bear alone.
This health crisis marked the end of our routines and our social life for months. Small, simple pleasures had become indispensable without even realising it. Being deprived of them allowed us to fully appreciate them. As soon as bars, cafes and restaurants reopen, we promise we will no longer even moan when the waiter will take 20 minutes to bring us the menu, if the side dish wasn't the one we requested or that we received a medium entrecote instead of a rare one. We look forward to seeing you again…
Your Team
Photo Credits: Unsplash, Pexels, Canva